The term "going green" is no longer just a clever marketing strategy that businesses use to gain and retain eco-conscious consumers. Instead, companies that emphasize sustainability are widely viewed as legitimate drivers of important social and environmental change. No longer just a catchy slogan, the green building movement, which balances and combines occupant well being, positive environmental impact, and economic returns, has been gaining momentum in earnest. This article will help you be a part of the movement with something that every business needs: commercial window coverings.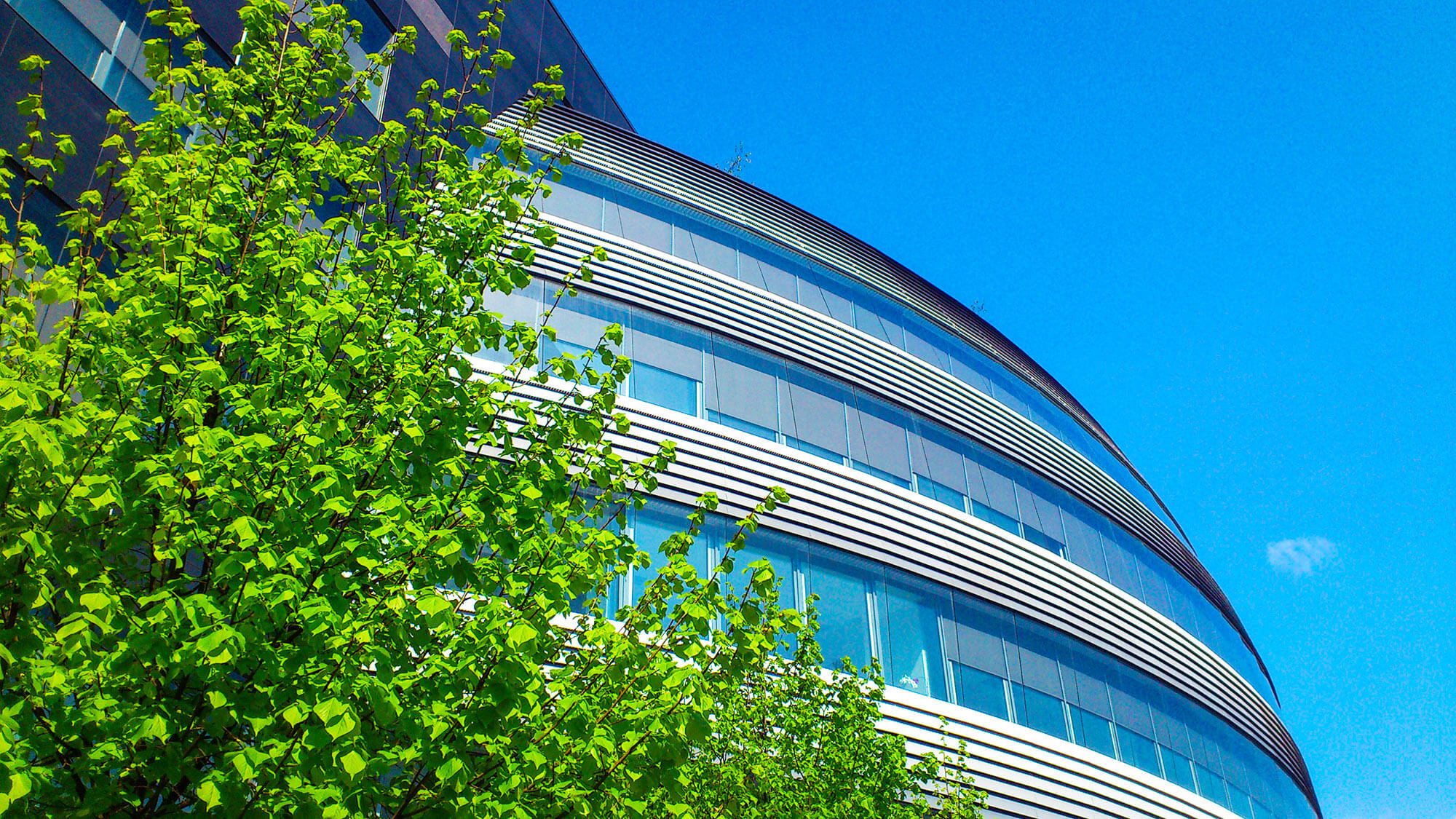 Eco-Friendly Materials
If your business is in need of commercial motorized window shades, there is no shortage of options currently available to you. If you're interested in finding a window treatment solution that adheres to the principles of the green building movement, you can start by considering the materials used. Here's a short list of what to look for:
Natural Materials

– While there may be a lot of high tech solutions out there consisting of various eco-friendly hybrid materials, "going green" can be as easy as sourcing a product made from local, sustainable materials like cotton, bamboo, and wood.

Polyester Free PVC

– While polyester is a synthetic material, it doesn't necessarily mean that this widely used fabric is bad for the environment. Look for

eco-friendly window treatments

that don't contain polyvinyl chloride (PVC). Though PVC lasts a long time, it is a petroleum based product and, as such, its production and eventual disposal into a landfill can be harmful to the environment. There are polyester-based window treatments that can be recycled at the end of their lifecycle, meaning that you'll take advantage of the many benefits of the material without worrying about what will come of it when it is no longer needed.

Seek Out Materials Made Using Post-Consumer Products

– Much like the fashion industry, window coverings are also usually made with post-consumer products. While the source product is clearly not good for the environment, finding a new purpose for this waste will keep your windows covered and keep difficult-to-compost materials out of the landfill. 
Factors to Consider
There's more to consider when it comes to your commercial window coverings than just what they're made of (though admittedly, choosing something made from a sustainable material is a great way to mitigate any negative environmental concerns). If you're truly interested in having your business be a part of the green building movement, you'll also want to be aware of the following.
Not only are energy-efficient blinds a great way to be sustainable, but they can be a cost-saver for businesses as well. Energy-efficient window coverings are extremely beneficial in the commercial space, providing cost efficiencies when it comes to heating and cooling your space, alongside sun protection and light and privacy control. Durability is another key factor to consider. Poor-quality window covering solutions will require more frequent replacement, end up costing more over time and will ultimately end up simply contributing more landfill. Opting for window coverings that can withstand everyday wear and tear is a much more efficient solution that will contribute to the overall sustainability of your workplace.
Top Eco-Friendly Sustainable Window Treatments
So what are the best eco-friendly window treatments that you and your business can invest in? Let's take a look at the benefits of a number of leading styles.
Honeycomb Shades

–  The air pockets that go hand-in-hand with honeycomb shades help to keep your room cool in the summer and warm in the winter. Air gets "trapped" in the cells of the material and acts as a buffer between widely differing interior and exterior temperatures.

Solar Shades

– As the name implies, solar shades are highly effective at blocking solar light and heat. Not only do they help keep temperatures at comfortable levels, the less opaque options of these types of window coverings also help to reduce glare on monitors without completely obscuring your view of the outside.

Roller Shades

– Roller shades look good, while also ranking highly for energy efficiency. Like the other solutions mentioned above, roller shades will perform admirably as an insulator, and provide extra style points with a wide variety of colours, patterns, materials and textures. 
The green movement shows no signs of slowing, and while there's a great deal that you can do to help your business become or remain sustainable, opting for high-efficiency, eco-friendly window treatments can save you money, help the environment, and look great doing it.